Free Tax Estimate – Plus Win £250
Free Tax Estimate – Plus Win £250 Updated on: 07/08/2018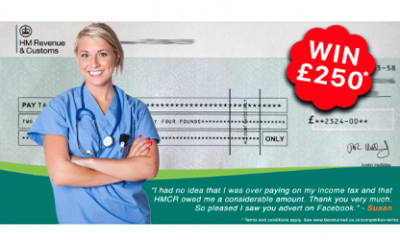 ---
You can sign up to this offer for a chance to win £250 plus you can use the tax calculator to see if you are owned overpaid tax back.
---
If you wear a uniform or any type of protective clothing for work and you wash it yourself you're possibly due a tax refund that HMRC hasn't informed you about. If you don't claim it you'll lose it.
Get Freebie
Has this offer expired?